Real Fyre P45 Vented Gas Fireplace Burner, ANSI Certified
Regular Price
$328.00
Special Price
$295.20
Frequently Bought Together
Product Overview
Real Fyre P45 Vented Gas Fireplace Burner, ANSI Certified provides a high quality gas burner intended for use with a log set. The heavy duty construction ensures a long lasting and durable burner system while the unique "pan" design provides a realistic flame presence for a superior fire. With both natural gas and propane options available and multiple sizes to choose from, the P series burner provides an excellent choice to fill your fireplace enclosure with a beautiful and enhancing flame.
*Note: Propane burner options will come with a safety pilot kit to meet safety requirements.
Features
Heavy Duty Construction - High quality construction and design lend a durable and superior product
Superior Flame Pattern - Unique burner design creates a full-bodied flame presence
Vented Unit - Designed for vented fireplace enclosures only, and must be used with a damper clamp
Fuel Efficient - Innovative design helps increase fuel efficiency to lower cost of operation
ANSI Certified - Abides by ANSI certification standards to ensure safety
More Information

| | |
| --- | --- |
| Manufacturer | Real Fyre |
| Venting Type | Vented |
| Made in USA | Yes |
| Manufacturer Part Number | P45-BO-Config |
| Burner Part Number | Config |
•
---
---
---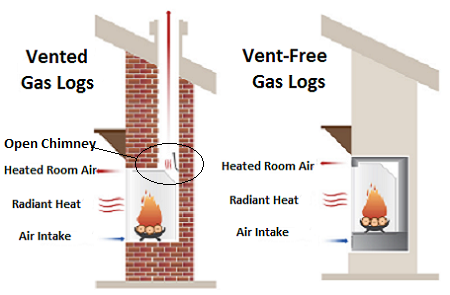 Vented vs. Vent-Free
Vent type refers to how the fuel emissions are managed, your selection should be based on they type of firebox in your home and ensuring it meets your local codes.
Vented
Most popular option for gas logs
Gas logs must be used in a firebox with a working chimney flue
Can be less efficient as a heat source because of the open chimney
Vent-Free
Can be used in any approved firebox - with or without a flue
Very efficient energy source as no heat is lost through the chimney
Requires an oxygen depletion sensor to safely monitor gas emissions
Some states do not allow vent-free units - check your local codes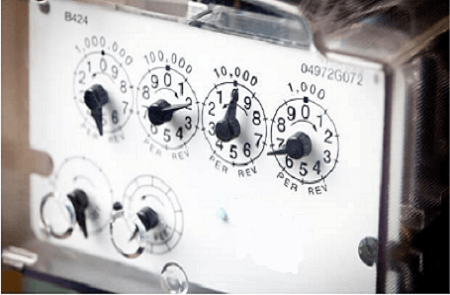 Gas Supply
For gas log sets, burners will be supplied from the same gas that supplies the rest of your home.
Natural Gas
Most common gas type for gas logs
Almost all homes in urban/suburban developments will have access to natural gas
Natural gas does not sink, which helps avoid the build-up of gas on the fireplace floor
Propane
More common for rural homes
Often runs off of a large stand alone propane tank
Propane is heavier than air and will settle on the fireplace floor - a reason why most manufacturers require the use of a safety pilot kit to help burn excess gas before it settles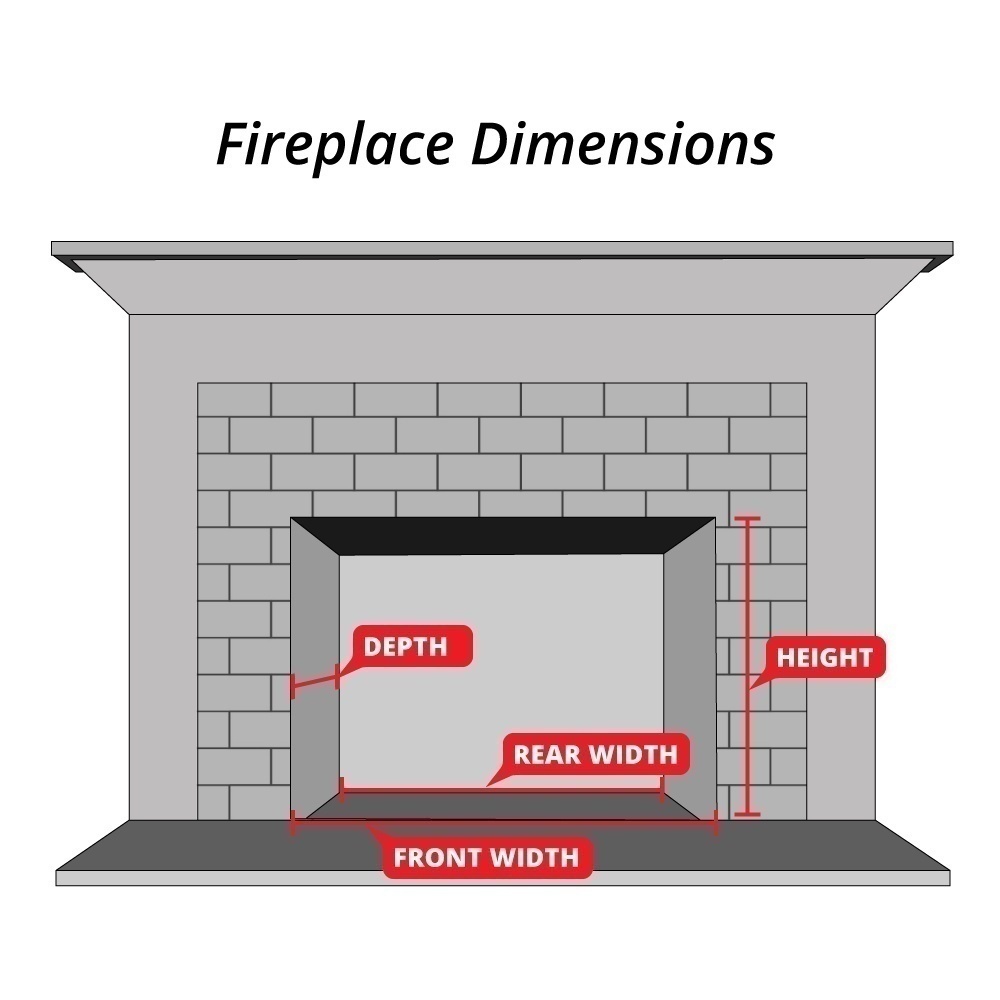 Choosing Gas Log Size
Know your fireplace dimensions - Measure front width, back width, the depth and the height of your firebox.
Before You Begin:
Take clearances into account to avoid any overheating of combustibles
Be sure to leave room on the sides for a valve/remote system if using them
Gas log sets can range anywhere from 12 to 96 inches, but most common sizes range from 18 to 30 inches
Looking For a Custom Size?
Many brands offer the ability to create custom logs/burners to fit any firebox
Usually standard sized log sets will fit nearly any firebox but some fireboxes are unique
Ignition and Controls
Ignition/controls refer to how the gas log set is started.
Match Light
Most basic and inexpensive ignition method
Manually open your gas valve and light the burner with a lighter or match
Flame height can be easily adjusted
Very reliable - all mechanical parts (nothing should ever break)
Manual Safety Pilot
A pilot system allows convenient ignition by having an open flame source that ignites the main burner when the gas valve is opened
Features a standing pilot (the pilot light will stay lit at all times)
Often times can be paired with a remote, wall switch, or thermostat
Electronic Ignition
Similar to a manual safety pilot but allows the pilot to be lit automatically
The pilot can be standing or intermittent (shut-off between uses)
More energy efficient by shutting off the pilot in between uses
Can be paired with a remote control, wall switch, or thermostat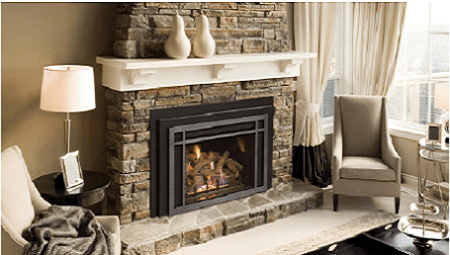 Outdoor vs. Indoor
Because of their ceramic construction, many log sets can be used indoors or outdoors - with the proper considerations.
Indoor Log Sets
Can use black steel or stainless steel burners with confidence
All safety pilot options are able to be used
Outdoor Log Sets
Be sure to use a stainless steel burner to withstand the elements
Safety pilot kits may not be an option if you can't protect them from weather
Match light is the most reliable option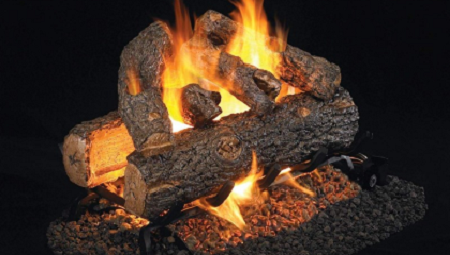 Log Set Profiles
There are two types of log styles - one-sided and two-sided
One Sided Gas Log Sets
For installation in a traditional fireplace with only one viewing angle
Most common log set option - the logs are designed with this profile in mind
Two Sided Gas Log Sets
Also referred to as "see through", "dual face", or even "peninsula" style log sets
These logs are designed to have multiple viewing angles - either two sided or three sided in some cases
Very contemporary option to join two rooms together with one fire feature
Real Fyre is a division of R.H. Peterson's line of brands that focuses specifically on creating the highest quality gas log sets. Company founder and innovator Bob Peterson designed their first gas log set in 1949 when he recognized the need for a simpler way to keep a fire going and to do so with remarkable realism. The result was the Golden Oak log set that quickly became the industry standard and remains a best seller today as Real Fyre has expanded their selection to a wide variety of log set options that maintain the same safety and quality standards known to the R.H. Peterson name.
Shipping Policy
Shipping Process:
We inventory many of our products in our warehouse in North Liberty, Iowa to provide quick and flexible shipping options for the entire country. Certain custom-finished products and other items will ship factory direct from the manufacturer when necessary and can take additional time to process.
Standard Ground Shipping:
For most items under 150 pounds the standard free shipping option will be parcel (FedEx, UPS, USPS, etc). Having this flexibility allows us to provide the quickest turnaround to process and ship your order. If your order arrives damaged, please be sure to take pictures and provide those to us in order to help us provide proper reparations.
Standard Freight Shipping:
For most items over 150 pounds our free standard shipping service will be freight and will include free curb-side delivery and lift gate service. When your order is ready to be delivered, the shipping company will contact you to schedule a time to deliver your order - for this reason, it is critical to provide the most relevant phone number at the time of checkout. Upon delivery, the driver will take it off the truck for you but it is your responsibility to bring it onto your property. You will be required to sign for the delivery and inspect the product upon arrival; any damage present upon arrival must be annotated when accepting the delivery, Spotix Inc is not liable for damages not annotated on the delivery receipt at the time of delivery.
Shipping Options:
$9.95 Flat Rate Shipping:
All orders under $99.00 are subject to our flat rate $9.95 shipping fee, regardless of quantity or size. Flat Rate shipping applies to standard locations within the contiguous 48 states. Spotix Inc. reserves the right to choose the delivery type, carrier, and service level of each shipment when standard shipping is selected.
Free Standard Shipping:
All orders exceeding $99.00 will qualify for free standard shipping; standard shipping applies to standard locations within the contiguous 48 states. Spotix Inc. reserves the right to choose the delivery type, carrier, and service level of each shipment when standard shipping is selected. For Freight shipments, standard shipping includes curb-side delivery and lift gate services; for exceptions (e.g. hard-to-reach areas) special considerations and fees may be applied.
Expedited Shipping Options:
Most items will be available for expedited shipping options in order to decrease shipping time; these options require you to call and speak to one of our Sales Representatives in order to determine availability and pricing.
International Shipping:
Orders shipping internationally are not eligible for our free standard shipping. We regularly ship to Canada; for such orders, you are responsible to contact our sales representatives in order to determine shipping costs. Additional international shipping opportunities may be available, please call for availability. International orders are not eligible for our standard return policy; returns made internationally will be handled on a case-by-case basis.
Return Policy
30 Day Return Policy:
At Spotix Inc we want you to be satisfied with the products you purchase; if you don't feel satisfied for any reason, we allow a simple returns policy that allows you to return any new, unused, unassembled, and resalable items in their original packaging within 30 days of delivery for a refund. The refund issued will be for the total amount of the order minus original outbound shipping and any return shipping costs incurred by Spotix Inc. If your return is due to an error made by us, you will not be responsible for shipping costs.
If your return request is due to product defect or damage, we will first attempt to work with you to repair the product; if repair is not possible, we'll work on getting it replaced.
If your return will be returned to us via Freight service, we will require a photo of the item as you've packaged it in order to have a "before" image of the package to protect against any damage caused during return shipping.
Upon returning an item, be sure the product is clean, the packaging is sufficient to prevent damage, and you note your RMA number on the outside of the package.
If you'd like to return your item(s), please feel free to use our simple Return Form to obtain an RMA number (Return Authorization number) and we will process your return quickly.
Refund Eligibility:
To be eligible for a return, item(s) must be within 30 days of delivery in new, unused, unassembled, and resalable condition in the original packaging.
The cost of original outbound shipping will be deducted from your refund total.

A return shipping label can be available upon request, but will be at your cost

For returns that require freight service, we can schedule a freight truck to pick up the returning item(s) but you will be responsible for the cost.
Certain items are not eligible to be returned for under this policy; some items are customized and built to order based on your specifications and do not qualify for a standard return.

These items include but are not limited to American Fyre Designs fire pits, fireplaces, and firewalls; HPC's MLFPK, FPK, FPPK, and HWI fire pit kits; other custom products.

Refund will be applied to the same credit card, debit card, or another form of payment used at the time of the original transaction.
Once received, returns are usually processed within 3 days, and can take additional time for your bank to process the transaction.
Spotix Inc reserves the right to refuse a refund if
The item returned does not match the original item shipped.
The returned item is missing parts or the original product's packaging, either of which was not previously specified by the customer.
The item was damaged during return shipment due to improper or insufficient packaging.
The item being returned has been used and is no longer in a new and resalable condition.
Exchanges:
In many cases, an exchange may be made to ensure you get the exact item(s) you need. If you'd like to make an exchange contact us, and:
We will process an RMA/Exchange for the correct item(s)

At this time, you may purchase the new item(s) in order to get them shipped out sooner or,
You can return the incorrect item, once we receive the return we will ship out the new item(s).

Any additional costs will need to be paid for at the time of exchange.
Return shipping will still be your responsibility, though if an exchange is completed you will not be charged for original outbound shipping.